To Our Valued Customers:
Mon., Mar. 16, 2020
Amid the growing concerns and uncertainty surrounding COVID-19, KeyScripts is committed to protecting the health and well-being of our customers, service partners, employees, office visitors, and communities. We are closely monitoring this global pandemic, and our carefully developed and regularly reviewed business continuity plan is in place to help ensure our ability to maintain our daily operations without service compromise during this rapidly-evolving public health issue.
As a reminder, through KeyLink – our robust digital service platform – our customers can continue to access our services and resources whether working from their corporate offices or remotely from home. Available 24/7, KeyLink allows claim handlers to view KeyScripts' activity across all of our service lines, submit referrals and service directives, and much more. If you have any questions regarding KeyLink, call or email your KeyScripts account representative.
As we work through this together, we will share updates on our website. In the meantime, if you experience any service or other difficulties as a result of this public health issue, remember that KeyScripts is here to help. If you need assistance, please contact us.
Sincerely,
Raymond W. Hoover, MEd, CRC, LPC
President
To Our Valued Customers:
Wed., Mar. 25, 2020
KeyScripts continues our uninterrupted daily operations, while making the necessary modifications to certain logistics and services that have allowed us to meet the responsibilities and challenges placed upon all of us by current national, state, and local pandemic restrictions and recommendations. We also continue to explore with our customers new or modified ways to serve them, while applying our resources, technological infrastructure, and dedicated people to navigate our way through this unprecedented period in American business. Our emergency preparedness and business continuity plans have allowed us to quickly transfer staff to a work-from-home status as those needs have arisen, and our digital platforms and systems help us quickly adapt to rapidly changing business and service conditions. For example, we are expanding our telemedicine scheduling option with our physical medicine network providers to maintain vital treatment continuity.
As we continue to closely monitor the daily progress of and responses to the novel coronavirus pandemic, I want to assure you that we will likewise continue to do everything in our power to meet the daily needs of your staff, your insureds, and your injured workers.
If you have any questions or concerns, or if you are having challenges meeting any internal or other service operations, KeyScripts is here to help. Please let us know…
Sincerely,
Raymond W. Hoover, MEd, CRC, LPC
President
A Message of Gratitude & Support...
Monday, April 13, 2020
On Tuesday, April 14, Hoover & KeyScripts are sending sandwich lunches to all medical staff of the UPMC Pinnacle West Shore Hospital, our Cumberland Technology Park neighbor. Thank you for your tireless work, professional dedication, and personal sacrifices in the fight for life and health in the face of COVID-19.
Sincerely,
Raymond W. Hoover, MEd, CRC, LPC
President
Celebrating National Nurses Week: May 6 - May 12, 2020
Did you know that more than half of all healthcare workers worldwide are nurses? KeyScripts recognizes and appreciates the dedication and contribution of our service partner's Nurse Case Managers, who play a key role in helping KeyScripts fulfill its mission. Join us in celebrating National Nurses Week…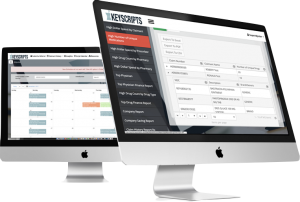 EASILY TRACK AND MANAGE WITH KEYLINK!
KeyLink offers claims handlers the ability to view all KeyScripts activity across all of our service lines. Our secure web interface is available 24/7 and allows claims handlers to submit referrals; assess utilization with powerful analytic tools; view, download or print reports; review claim history; and complete custom workflows.
KeyLink also features a script calendar that shows pharmacy fills; physical therapy, diagnostic and home health appointments; and DME shipments complete with tracking information.
Simply log in, and everything you need is right at your fingertips!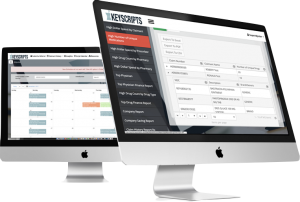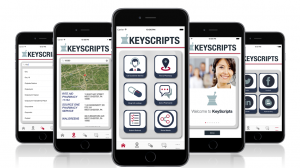 STAY UP TO DATE WITH KEYSCRIPTS MOBILE!
No matter where you are, KeyScripts Mobile puts the resources you need in the palm of your hand! Our app offers convenience features for claims handlers and injured workers like one-touch customer service access, pharmacy location lookup, drug information lookup, and the ability to talk to a KeyScripts pharmacist.