KeyScripts is sponsoring the 2021 National Workers' Compensation & Disability Expo at the Mandalay Bay, Oct. 20 – Oct. 22. If you're headed to Vegas, be sure to visit the KeyScripts Lounge to relax, refresh, and recharge!  Safe travels to all, and enjoy the show…
KeyScripts is excited to be a featured exhibitor at the 75th Annual Workers' Compensation Educational Conference 32nd Safety & Health Conference at the Orlando World Center Marriott, Sun., Dec. 12 to Wed., Dec. 15, 2021. This year's theme, Better Together, is certainly a fitting one. Hope to see you there!
KEYPOINTS looks at diclofenac, and how minute changes in formulation can have a huge impact on the payor's bottom line. Take a look!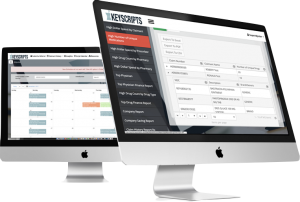 EASILY TRACK AND MANAGE WITH KEYLINK!
KeyLink offers claims handlers the ability to view all KeyScripts activity across all of our service lines. Our secure web interface is available 24/7 and allows claims handlers to submit referrals; assess utilization with powerful analytic tools; view, download or print reports; review claim history; and complete custom workflows.
KeyLink also features a script calendar that shows pharmacy fills; physical therapy, diagnostic and home health appointments; and DME shipments complete with tracking information.
Simply log in, and everything you need is right at your fingertips!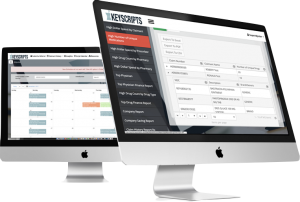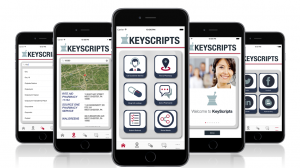 STAY UP TO DATE WITH KEYSCRIPTS MOBILE!
No matter where you are, KeyScripts Mobile puts the resources you need in the palm of your hand! Our app offers convenience features for claims handlers and injured workers like one-touch customer service access, pharmacy location lookup, drug information lookup, and the ability to talk to a KeyScripts pharmacist.