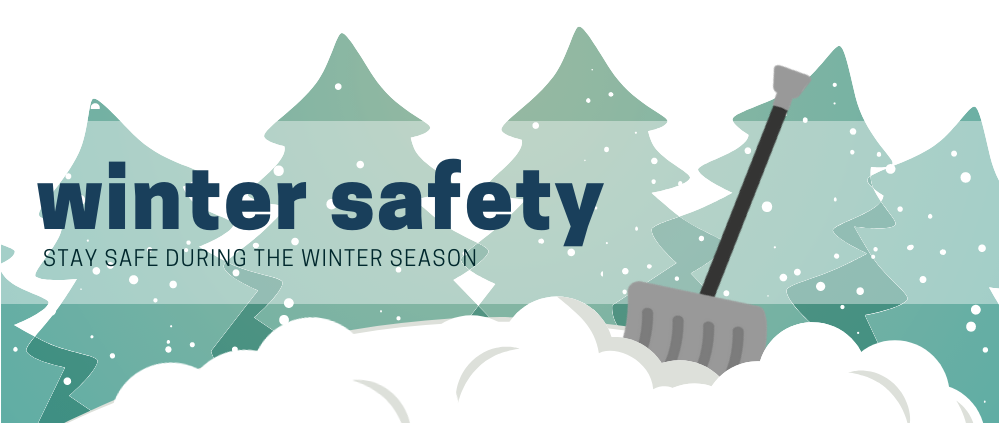 Temps dropping? Snow flying?
Keep your people safe, healthy and on the job all winter long…
In 2014, ice, sleet and snow were responsible for more than 42,000 workplace incidents resulting in at least one day of lost work time, while the average lost work time for such injuries and illnesses was 9 days. New York led all states with more than 4,400 weather-related slip-and-falls, while Texas exhibited the highest median weather-related lost time (90 days).1 
The Snow and Ice Management Association (SIMA) and the Maine Department of Labor (MDOL) found that through the 2012 and 2013 winter seasons, workers' compensation claim costs for snow/ice-related injuries averaged more than $48,000.2
Injuries from weather-induced falls range from minor soreness to strains, sprains, tendon and muscle tears, injuries to more than one body part, concussions, and even traumatic brain and spine injuries.
As the season approaches, taking preventative measures can help keep your employees – and your business – from suffering through a long, cold winter.

Individuals working outdoors in winter conditions should protect themselves from cold stress, which includes conditions such as hypothermia, frostbite, trench foot, and chilblains (skin sores or bumps that occur after exposure to very cold temperatures). To prevent cold illnesses, bundle up in layers, and wear hats, scarves, gloves and thermal socks to stay warm. Wear waterproof footwear and outer garments and/or undergarments with moisture-wicking properties, and avoid working for extended periods in wet clothing. (When the body is wet, heat is more rapidly conducted away from the body, increasing the risk of cold-stress conditions.)
Make sure tools, equipment and outdoor work areas are completely free of ice and snow. Working with ladders and scaffolding in icy or snowy conditions can lead to disastrous falls; those working at heights should take particular care to ensure such equipment isn't compromised by weather conditions, and that proper fall prevention/protection is in place (e.g., safety harnesses, ladder guards and tie-downs).
Use the buddy system. Check in on coworkers to make sure they're not suffering from symptoms of cold stress which could put them at increased risk of falls or other weather-related incidents. For those working outdoors for extended periods, have a place out of the cold where employees can warm up and rest.

Winter-weather dangers are not limited to those working outdoors. Slick walkways and parking lots pose risks to all employees. Make sure walkways and parking lots are clear of snow and ice. Spread deicing materials to reduce the risk of employee and visitor falls. Educate employees about wearing proper clothing and footwear in winter conditions, and the importance of taking shorter, more careful steps – even on treated surfaces.
The risk of indoor falls at this time of year also increases dramatically. Entryways and hallways where snow, ice and water have been tracked in create slippery surfaces that can lead to serious injury – particularly on tile, ceramic and concrete flooring, so make sure these areas are mopped and dried frequently throughout the day, especially during peak entry and exit times.
For those whose job it is to maintain company facilities and walkways, snow and ice removal pose a wide risk of injuries related to falls, as well as muscle, joint and back stress. Remind facility workers to use proper body mechanics and shoveling techniques, while remembering to take frequent breaks and stay hydrated while working outdoors.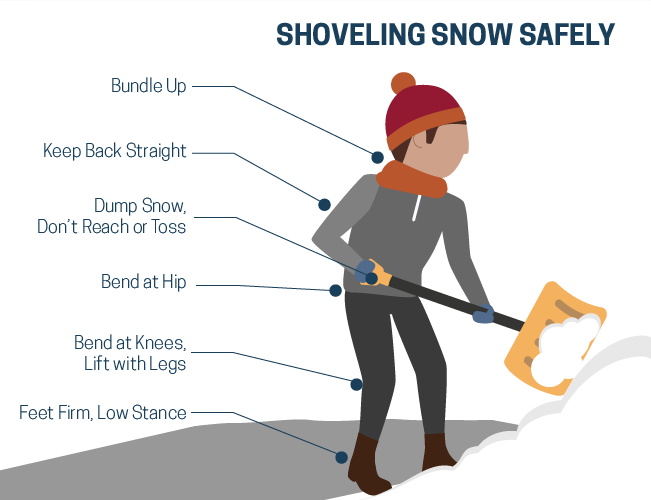 For those of us who make our home in the northeast, winter ice, sleet and snow are inevitable – but that doesn't mean winter-related injuries have to be. Being cognizant of winter weather risks and trouble spots, taking proper precautions, and exercising special care can help you avoid winter workplace injuries and allow your company and employees to savor this splendid season.
But in the event a workplace injury occurs, KeyScripts is here to help you manage your workers' compensation claims and serve your injured employees with timely pharmacy management, live-operator support and access to complete ancillary services.
Click the image to view the infographic about winter safety.

---
Reference:
1 Bureau of Labor Statistics Survey – https://www.bls.gov/opub/ted/2016/42480-work-injuries-involved-ice-sleet-or-snow-in-2014.htm
2 SIMA – https://www.sima.org/news2/2016/04/29/snow-bias
https://www.keyscriptsllc.com/wp-content/uploads/2018/12/winter-safety-2.png
426
1000
ksAdvancedMedia
https://www.keyscriptsllc.com/wp-content/uploads/2018/05/KeyScripts_Logo-300x59.png
ksAdvancedMedia
2018-12-21 11:00:52
2019-04-05 16:45:19
Winter Workplace Safety Tips